EMSCULPT is a non-invasive procedure that uses cutting-edge body sculpting technology to help you lose weight and build muscle.
EMSCULPT combines high-intensity focused electromagnetic (HIFEM) and radiofrequency (RF) technology. The HIFEM energy stimulates your muscles into performing thousands of contractions, causing micro-tears in your muscles that lead to growth.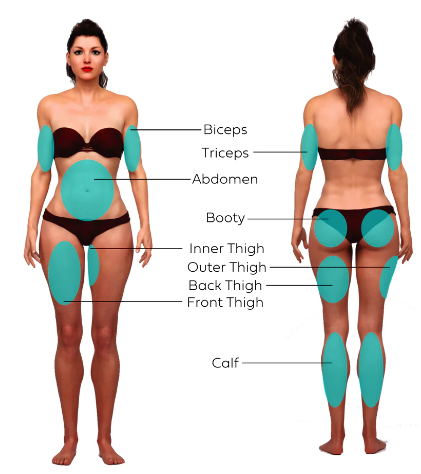 What Our Customers Say About Us
Great service Thank you so much
Manuel Receveau-Stora
2023-05-26
Great team and fantastic service. Went there with a painful shoulder and the physiotherapist did wonders. I decided to go back for other treatments. Highly recommend.
friendly staffs, clear instructions are explained with patience
Fathima Rahman
2023-03-13
Best hijama clinic and practitioner I've been to! Friendly, clean, good discounts on Sunnah days and professional care and advice. Thank you
Amazing place, was greeted with great service and attitude the moment i walked in, despite being from classpass and coming in for a trial, they did not discriminate me and was very patient with answering all my questions. Great variety of services from physio, fat freezing to gym and dance classes. Recommend.
Sébastien Jungo
2023-03-02
Very professional, friendly and honest. I had only little time to spend in KL and after assessing my needs as well as analysing my body, they recommended me a therapy that was new to me and turned out to be a very pleasant experience. I am glad I called and stopped by your center. Thank you very much!
I want to reward myself by taking care of my health after long stressful days at work and found Healife a place that just fits me. It is Muslim friendly and my concern about my 'aurat' is well respected. I love the cupping treatment & the LD, which makes me immediately feeling fresh and energetic. Most importantly the friendly staffs, the knowledgeable and caring gym coach and the professional therapist just makes me feeling at home.
According to clinical studies, the abdomen and buttocks respond best to 4 treatments spaced one week apart.
You can resume your regular activities right away following your treatment with no downtime. We ask that you restrict alcohol consumption and drink a lot of water both before and after. You should not become dehydrated, please. You can exercise right away following treatment, but we advise working on a different body area than the one for which you received care. Giving the area you treated 24 hours to rest and recuperate will help you develop new muscle and burn fat there.
You may, but please keep in mind that this is not a weight-loss treatment. This is a body sculpting and shaping treatment. The EMSCULPT delivers radiofrequency and strong electromagnetic energy safely and effectively thanks to its extremely potent, cutting-edge technology (HIFEM). The outcomes are muscular growth and fat loss. Your body can significantly improve, and your clothes will fit better. Please keep in mind that muscle weighs more than fat, so even though you will develop a better body, your overall body weight may not significantly change.